Time for me to make my contribution to the greatness of the internet with a top ten list.
Writing this post is making me regret not keeping up with the blog in 2016. It used to be so easy to just go back through old posts and figure out what albums I really enjoyed. But now it's a matter of relying on my memory, and scrolling through Spotify and purchases to figure out what I actually listened to. Sadly, I wasn't overly engaged with the music I was listening to this year; far less putting music on for the sake of listening to music. The majority was split between songs to play on guitar, and music to keep me engaged with tasks (work, weight lifting, cardio). So with that in mind, let's jump into the top ten.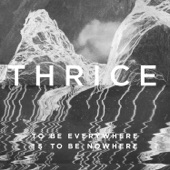 To Be Everywhere Is To Be Nowhere – Thrice
What a comeback! I've consistently had this album playing throughout 2016 to workout to, play along with on guitar, and actually one of the few albums I bought the vinyl for to just sit back and listen to. Hurricane, The Long Defeat, Stay With Me, and Salt and Shadow are really beautiful and heartfelt songs amongst really dark and hard hitting songs Blood on the Sand, Wake Up, Black Honey, Death from Above, and Whistle Blower. I just love every minute of this album, and if this is what we waited 5 years for, I don't mind waiting another 5 for the next.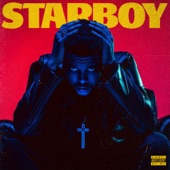 Starboy – The Weekend
Maybe it was the obvious Daft Punk and Michael Jackson influences, the homeboy love for a Toronto native, or just the marketing behind this album (it was literally everywhere), but I really love it. I'm terrible at verbalizing what I like about a rap album because I just don't understand it the same way I understand a rock album. I'm going to go with it's amazing mixing, the fact that The Weekend can actually sing pretty well, and has a great flow and feel to the whole album. Special mention to some phenomenal songs – Rockin', Secrets, Love To Lay, Attention, False Alarm, I Feel It Coming, and of course the title track, Starboy.
A Moon Shaped Pool – Radiohead


Radiohead briefly made me regret choosing Spotify over Apple Music, or whatever else is out there (Tidal lol) for the first time. It eventually made its way over, but I was really looking forward to it that one Sunday afternoon in April. That doesn't really matter now that I've listened to it a whole bunch and lost myself to it each time. A wonderful mixture of groovy, bizarre, and beautiful. Desert Island Disk is by far my favourite song on album, but Burn The Witch, Ful Stop, Identkit, and True Love Waits are just as fantastic.
California – blink-182
Another album I waited a long time for. Some might say this is "Blink 182 featuring Matt Skiba" but let's forget that for a second. This a pure pop punk album; power chords, fast tempos, and nursery rhyme melodies. That's when this album is at its best to me; fast down stroked palm muting and lyrics you can sing along to. It's fun to read into some of the lyrics, especially on Cynical and California, but maybe I'm just hearing things that aren't there. Home is Such a Lonely Place is such a beautiful song, really heartfelt and touching. But it's when I get those classic feelings of Enema and Take Off Your Pants that I love this album the most; She's Out of Her Mind, Built this Pool, Teenage Satellites, Bored to Death, and The Only Thing That Matters feel like they're lifted right off those albums. I'll end this by saying that Cynical is by far my favourite song of 2016, to the point and damn powerful.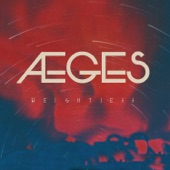 Weightless – Aeges
I was a pretty big fan of Aeges' previous album, Above & Down Below, but Weightless I feel is leaps and bounds better. There isn't a single bad song on the album, and some of the lyrics are top notch; personal and searching for something bigger particularly in A Reason Why and What If. I love the contrasting between the two guitar, one deep and fuzzy, the other high and clean. Fantastic album.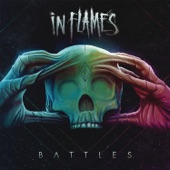 Battles – In Flames
I have some criticisms about Battles, mostly that it feels a lot like arena rock with these big sing along choruses. That being said, I still enjoy it a lot. It's chock full of the raspy screams and awesome guitar riffs that I keep me coming back to In Flames, like on Through My Eyes, those verses are so metal. Also, a superb album to keep that work out pump going, or just add The Truth, Drained, and Save Me to your playlist.
Nexus – Dayshell
After seeing Dayshell open for Chevelle a few years ago, I've been a fan. I love the singer's ability to go from singing into a full on scream so seamlessly, and the guitarist makes playing one note sound so fucking cool. The tone he uses is phenomenal, not too distorted and makes great use of the noise gate to just cut off those chords so cleanly that every note feels like a punch. Car Sick and The Weapon are absolutely incredible songs, the latter being such a great song to get hyped up with.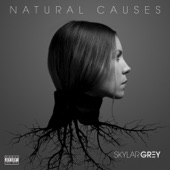 Natural Causes – Skylar Grey
What a beautiful voice on this woman, couple that with incredible production and you've got a recipe for a wonderful album. Come Up For Air is a beautiful song that is primarily carried by Skylar's amazing singing, with some subdued piano, and a totally rad drum groove that's so easy to get lost in with a good pair of headphones or speakers. Though you can make the same case for just about any song on the album simply because of how God damned good it sounds.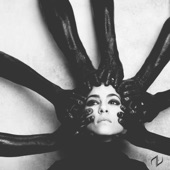 INTO THE VANISHING LIGHT – Night Verses
Yes, the album is all caps. And so is the title for every song on this album. But it makes sense once you get a few seconds into it. Every song is big, loud, and FULL OF YELLING. It's awesome. When a song takes some time to breathe, the singing turns into a sort of shout speak, there really isn't much singing going on here. I love it, and that's all I have to say on the matter. I FUCKING LOVE IT.
Thoughts That Float On A Different Blood – Dustin Kensrue


I never thought I'd actually like singing along to Wrecking Ball, but here I am. Coming in like a Wrecking Ball. Fuck. This is a live album of acoustic covers performed by Thrice's Dustin Kensrue who's managed to find the good song that's hidden underneath some pop hits. Personally I could do without Jesus Christ and Creep and would prefer if they were swapped with a couple more pop songs I didn't know I liked. But man, he reaches deep to really belt out some passionate singing on these tunes which is what really makes the album.
And that, my friends, is it. I'm going to try to bring back Ryan's Rockin' in some form or another this year, I had a lot of trouble writing things last year. I tried a few times but nothing felt right and everything kind of read exactly the same. So look forward to that. I plan on doing away with a rating system, I mean, why am I writing about albums I didn't enjoy? That's really fucking dumb if you're not being paid for it.
I'll leave you with a list of some honourable mentions/shoutouts of albums I really liked and listened to a bunch but don't have much of an opinion on beyond that.
Shoutouts (All linked to Spotify)
DOOM – Mick Gordon
Rogue One: A Star Wars Story – Michael Giacchino
Chasing Shadows – Angels & Airwaves
Gore – Deftones
White Album – Weezer
The North Corridor – Chevelle
Revolution Radio – Green Day
Oneiric – Big Jesus
Run the Jewels – Run the Jewels 3
Not The Actual Events – Nine Inch Nails
Hardwired… To Self-Destruct – Metallica
Nobody Likes A Quitter – All Get Out
Tidal Wave – Taking Back Sunday
E.mo.tion Side B – Carly Rae Jepsen
The Violent Sleep of Reason – Meshuggah
Honor Is Dead – Wovenwar
Integrity Blues – Jimmy Eat World